Vehicle for a Turkish Sultan
This beautifully restored coach was built in 1866 at Saltley, Birmingham by the Metropolitan Carriage & Wagon Company for Sultan Abdülaziz and presented to him as a gift from the Ottoman Railway company, which operated the Izmir-Aydin route. The Sultan used the carriage during his tour of Europe in 1867 visiting Toulon, Paris, London, Berlin, Wien & Budapest.
It was restored at the RAHMI M.KOC Museum, Istanbul, Turkey workshops in 1998.
Note: Malcolm Peakman saw a casting around the drawhook bearing the Metropolitan R.C.& W. Co. name when viewing this coach prior to restoration. M.N. 5.7.05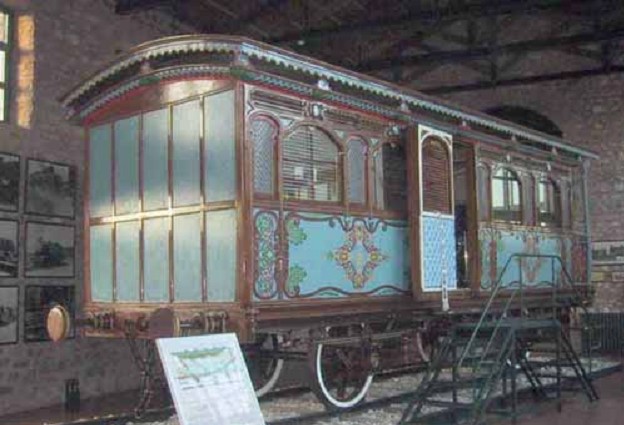 Return to top of the page.
---